This lecture will trace the history of cartoonery in British public life, as a means of observing and commenting upon society and the politics of the day.
THE ARTS SOCIETY ACCREDITED LECTURER
Mr Tim Stimson
Tim's involvement in art began with the practical; for a number of years he was a professional painter and ceramicist in Scotland and Wales, before returning to university to study literature and the history of art, then training to teach adults. For the last 20 years he has been a freelance cultural art historian, specialising in 17th and 19th century art and society. He now lectures for the universities of Cambridge, Nottingham and Hull; the WEA, the Art Fund and presents residential study courses in Britain and Europe. He has recently completed a month long lecture tour of Western Australia.
OTHER EVENTS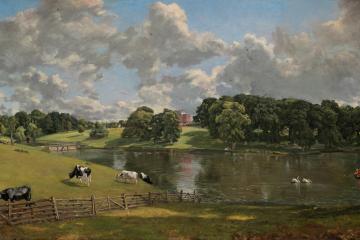 Carlton House Club
38 High Street
This Study Day examines some of the illusions of lighting created by artists such as Leonardo, Caravaggio & Constable.
This talk explores Shakespeare's life & times and looks at the development of English Renaissance Theatre.