'Mind the Gap' examines the world-beating graphics, designs and posters created for the London Underground. From early days through the inventive inter-war years, this lecture is rammed with well-known artists and great stories. Many of the world's cleverest graphic designers have worked for the London Underground and still do!
THE ARTS SOCIETY ACCREDITED LECTURER
Mr Charles Harris
Focusing on the role of posters and poster artists in the history of advertising, this global-award winning Creative Director of international advertising agencies has lectured extensively on design, illustration and photographic styles as they have influenced the building of brands. He has himself created posters for major brands including British Airways, Nestlé, Sony, General Motors and Shell. His travel writing and photography has appeared in various airline magazines as well as Time. He has also written and produced several hundred TV and Radio commercials and corporate video programmes. A member of Winchester DFAS.
OTHER EVENTS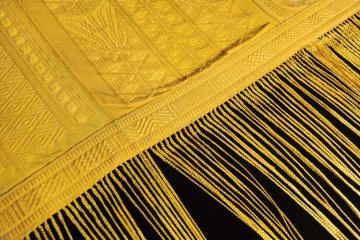 Luxurious, sumptuous silk, beloved of kings and courts, priests and princesses, is a miracle of nature. The thread of silkworms, woven into fabric, a process guarded in China when discovered, became so valuable it was a source of currency. 
As Hitler's forces gathered on the other side of the Channel to threaten these islands, men and women from London's national museums, galleries and archives forged extraordinary plans to send their collections to safety.