CHURCH RECORDING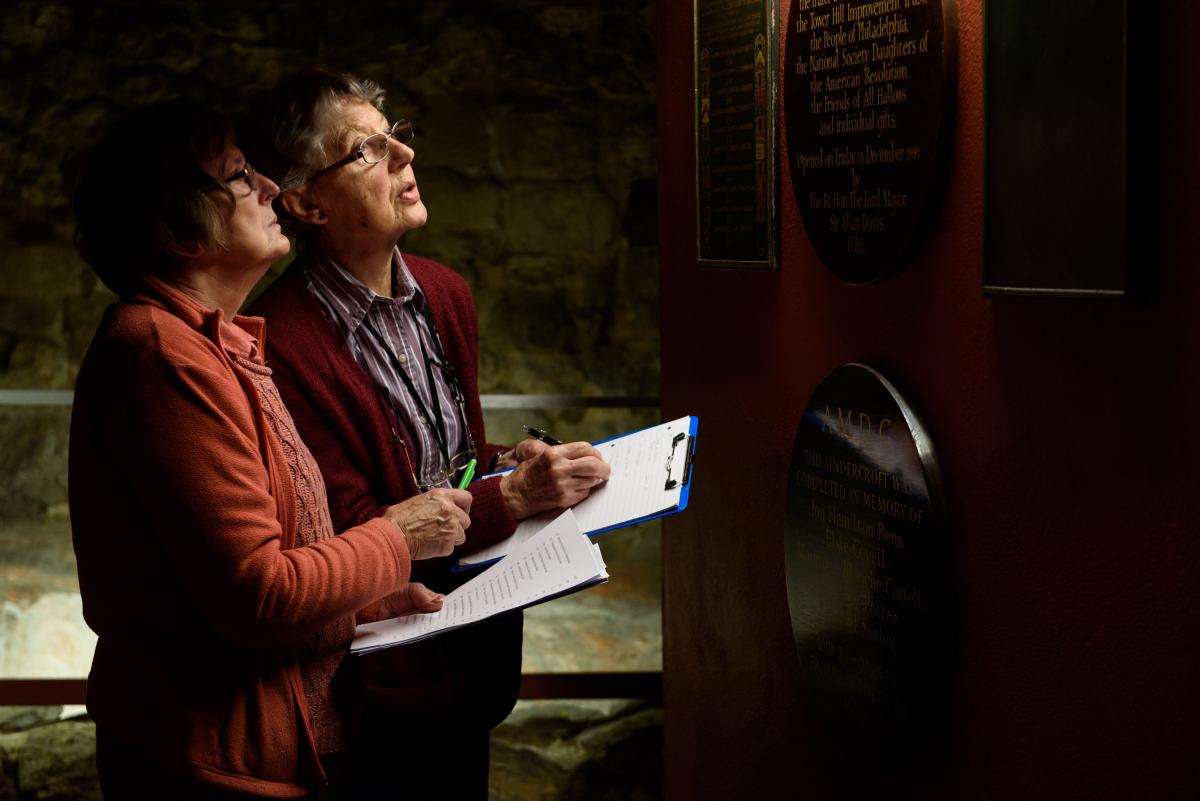 Recording the Past for the Future
Our Church Recording volunteers have been carefully recording the contents of churches for more than 45 years.
Since 1971 our dedicated Church Recorders have documented 1,800 churches around the country, but we still have a long way to go. Volunteers currently total 2,300 individuals making up 170 groups nationally.
The 50,000+ churches of the UK and the Isle of Man house some of the country's most important treasurers, displaying a huge wealth of human creativity. Volunteers examine the churches' metalwork, sculpture, woodwork, stonework, textiles, paintings, manuscripts, memorials and windows.
Consulting with experts and authoritative organisations, our volunteers meticulously and methodically examine, research, record and photograph the furnishings, artefacts and fabric of our places of worship – making exciting discoveries along the way.
For further information about Church Recording please click here
To register as a Church Recorder Volunteer, contact our membership team or join your local Society today.
If you are already a Church Recorder please click here to enter The Church Recording Microsite (If you need assistance logging in please email volunteering@theartssociety.org)